HOLIDAY DATES
Car Interior Plus will be closed from the 18th December 2020 until the 11th January 2021.
The Car Interior Plus Team wishes you a Merry Christmas and a Happy New Year. Thank you for your support throughout 2020.
---
CHRISTMAS OFFER
This Christmas, we have special discounts for your convertible softtops. Contact us on info@ciplus.com.au for any enquiries and we will get back to you as soon as possible.
This Christmas Offer is extended till the end of January 2021.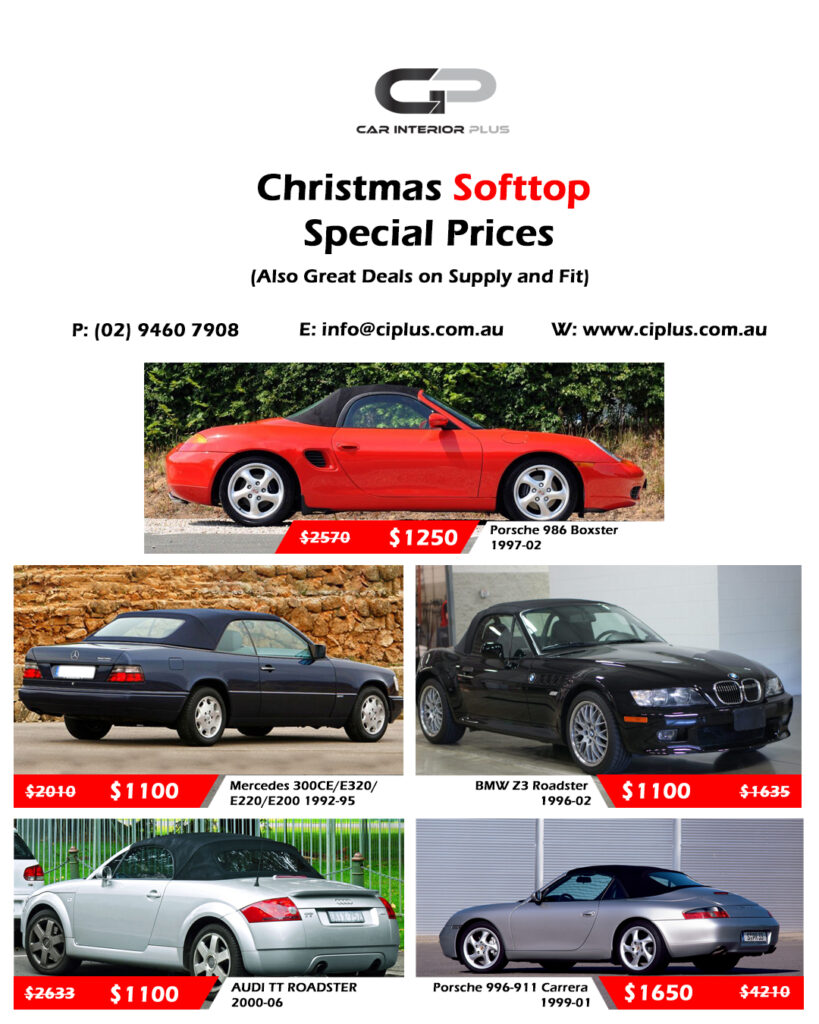 To purchase a convertible softtop or for any other enquiries, email us on info@ciplus.com.au.
Book your appointment for January 2021 using the button below: